Kayla & Parker – Wedding Print Pieces
Wedding stationery
Save The Date options for Kayla & Parker. I did significant photo editing to remove distractions from the background and fix lighting inconcistencies. The lettering is by hand.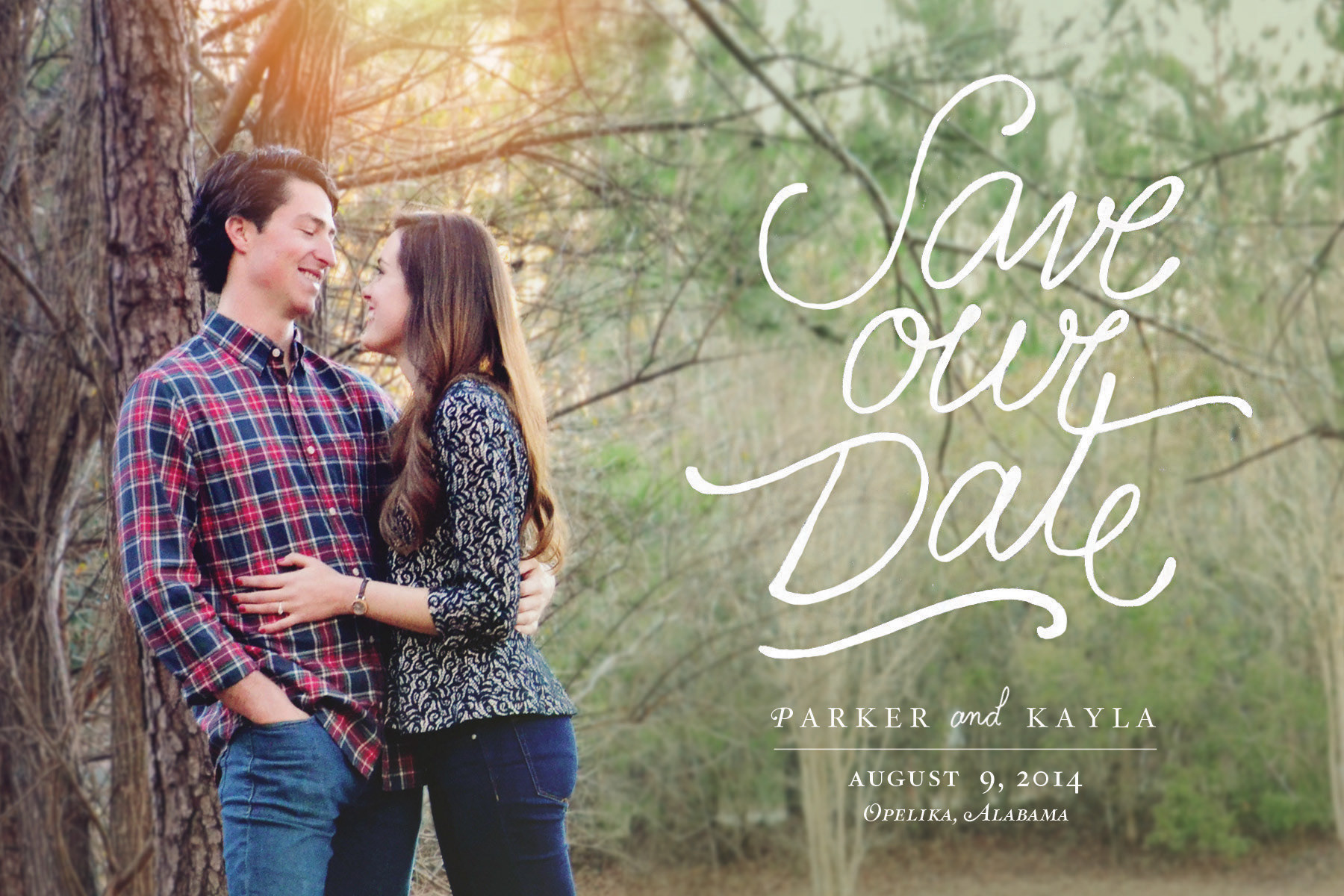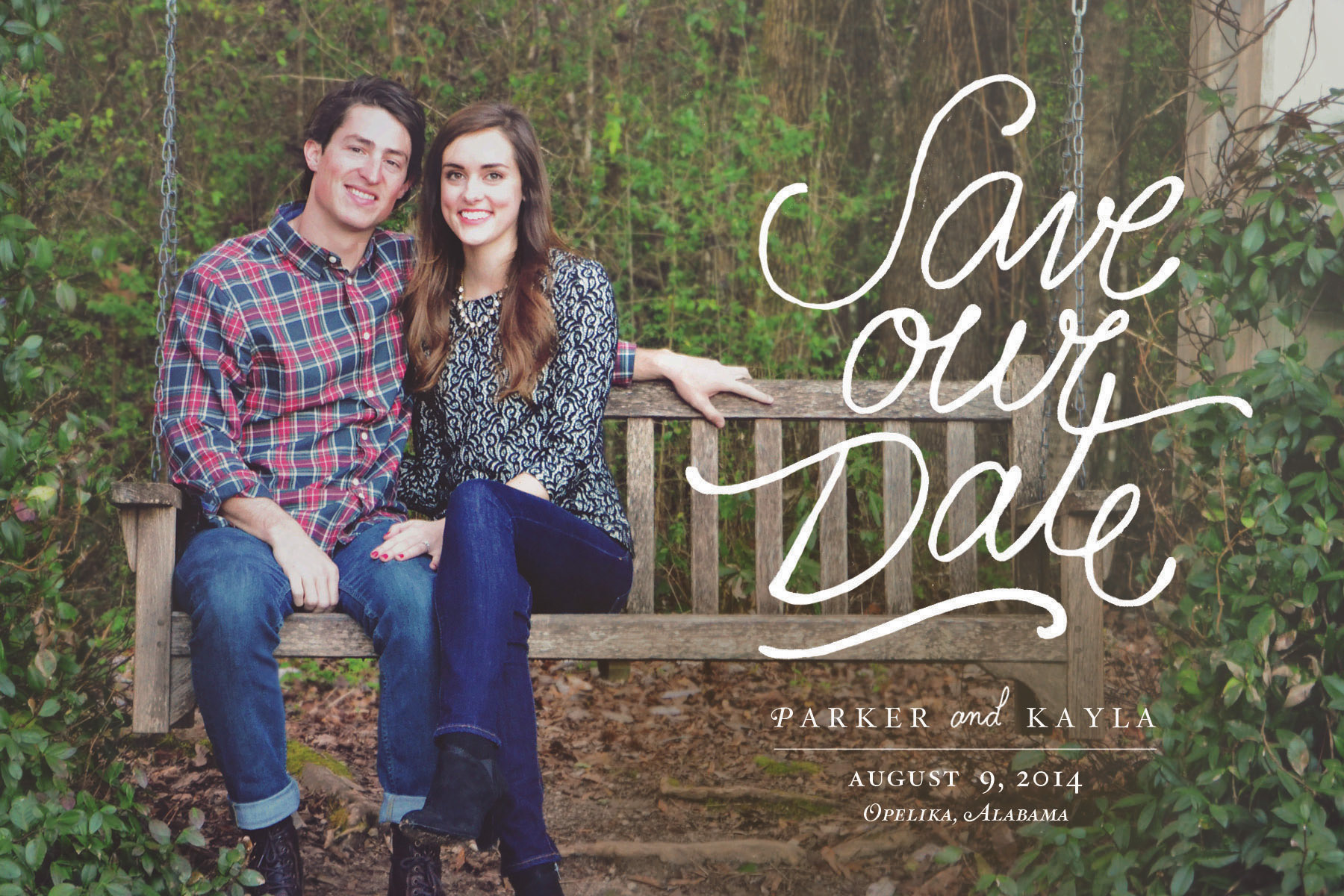 Bridal Shower invitaiton. Centered around the Kentucky Derby as the bride's family is from Kentucky.
Invitation design, watercolor chevron pattern appears on back of invitation, printed with rounded edges.