Animals in Watercolor
Watercolor painting of an elk.
Two different watercolor paintings I was comissioned for. The second piece was done because the client preferred that the animal be a white-tail deer rather than an elk. Both pieces feature the Bible verse 2 Timothy 1:7, "For God did not give us a spirit of fear, but of power and love and a sound mind."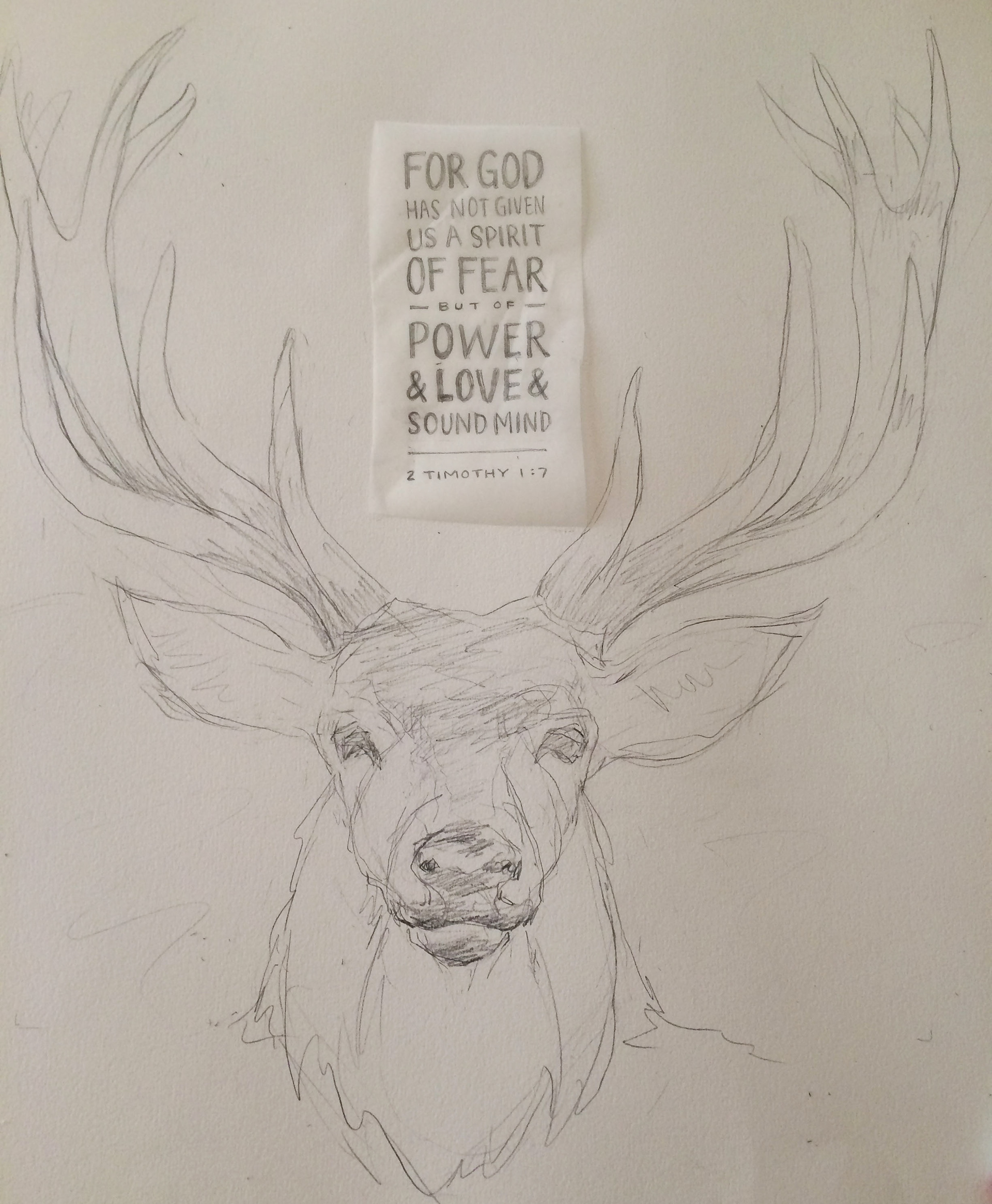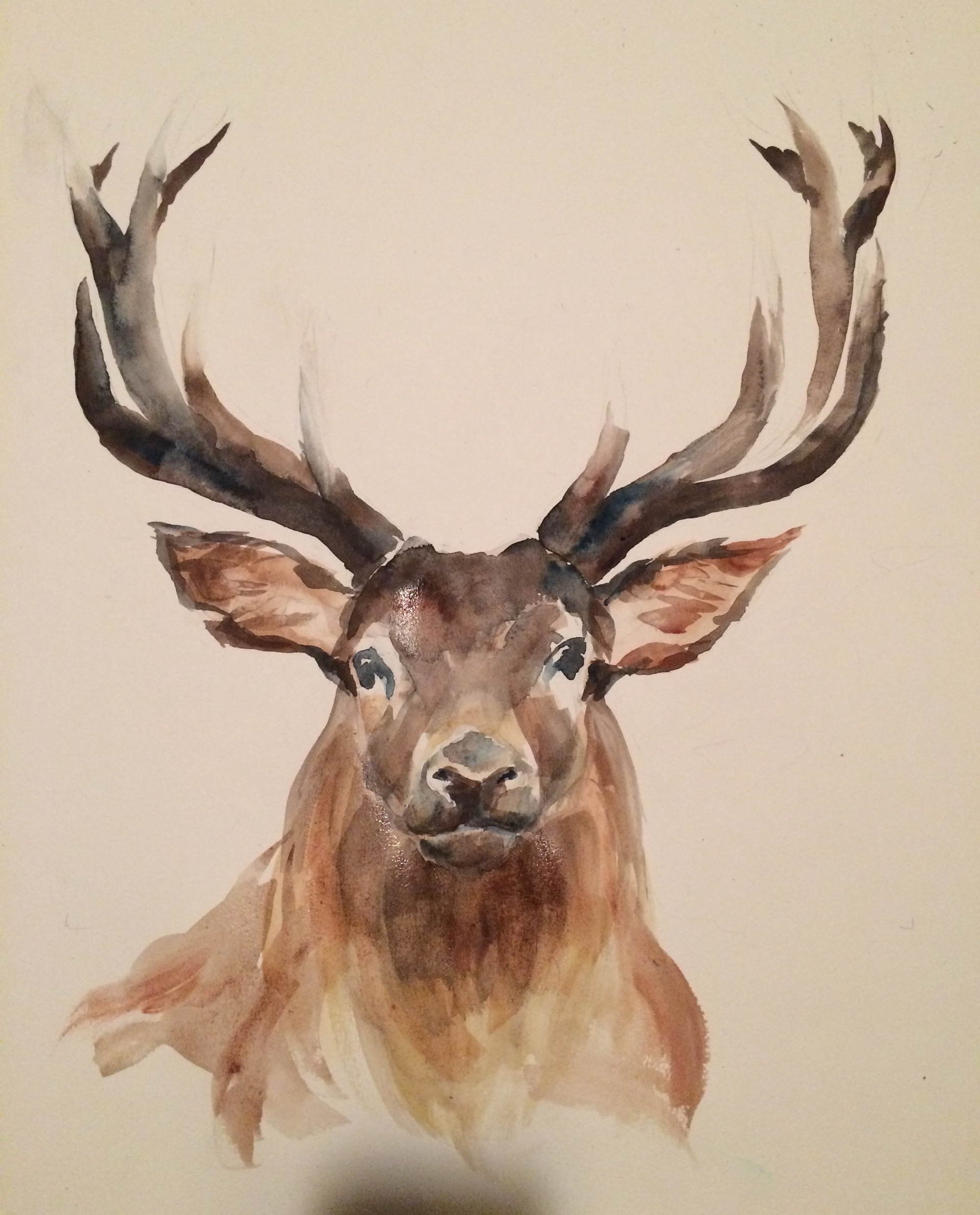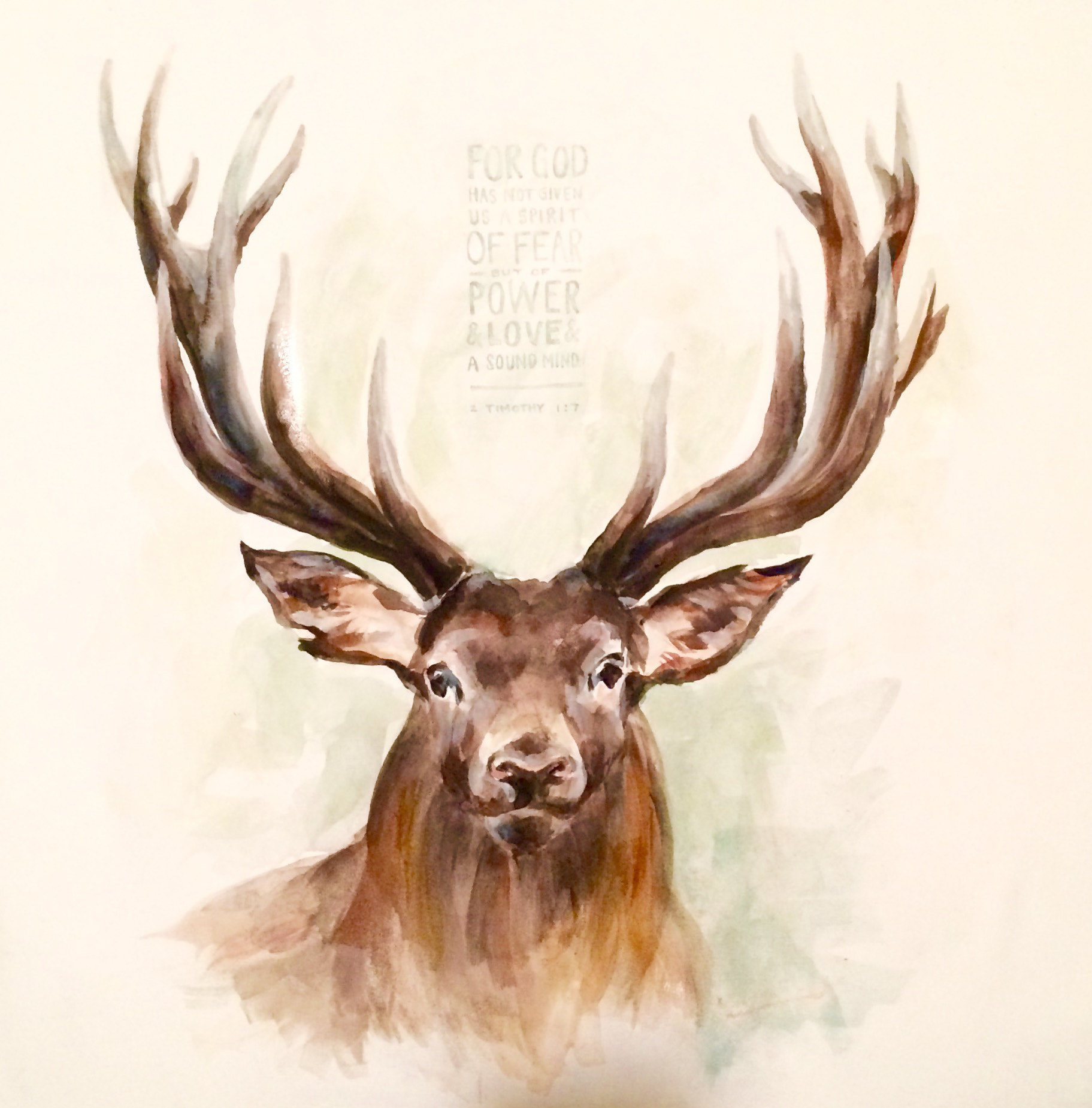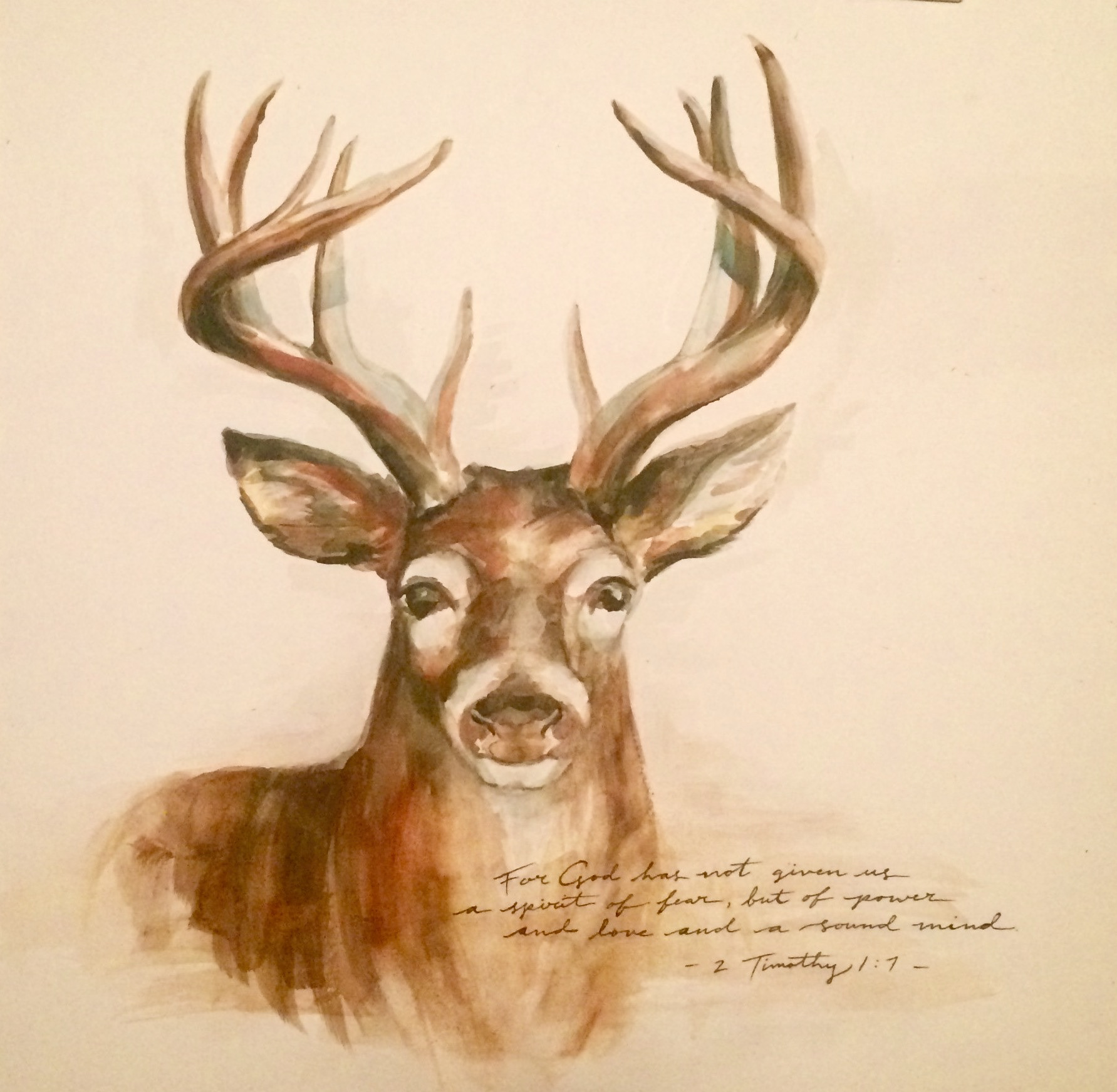 2nd version, white tail deer with different treatment of the scripture.